CORPORATE MEMBERSHIP & WELLBEING PROGRAMMES
Brighten your workplace health and wellbeing with our Corporate Membership and Business Health Matters programmes.
Back to all memberships
Corporate Fitness Membership
Improve your workplace health and wellbeing with our Corporate Membership.
Your staff can enjoy our fitness classes, swimming sessions, gyms, and spas across our leisure facilities in Burnley… And you'll benefit from a happy, healthy workforce!
If your company or organisation signs up to our partnership deal, you and your employees will also benefit from a reduced membership rate and no joining fee. *
For more information and to sign up, contact us via the form below, or email: info@blcgroup.co.uk
BLC is a proud partner of Burnley FC and is committed to supporting the local community.
*Minimum of 10 people joining within your company or organisation required to qualify.

Join our Workplace Wellbeing Programme
Includes comprehensive health checks, Health Champion training, and custom wellbeing plans for all employees.
Our Business Health Matters service provides an all-round health and wellbeing package for your employees, including:
A custom wellbeing plan, prepared by our trained experts
All the support they need to improve their health and wellbeing
Health Champion training, to help drive positive changes within your business and improve the future wellbeing of your teams
Workplace health checks to help decrease stress, improve wellbeing, and reduce absence rates
Free training – Empower your own staff with the skills and knowledge to improve your workplace wellbeing, from within.
Health checks – Reduce absence, decrease stress and lower the risks to your staff wellbeing by detecting signs of poor health early.
Wellbeing packages – Choose from a range of services to support and improve your staff's mental wellbeing, delivered by Lancashire Mind.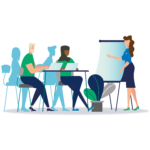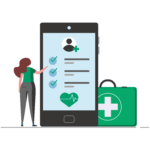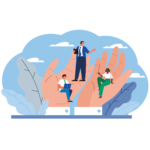 Find out more at businesshealthmatters.org.uk or register your interest here.

Become a corporate partner now – get in touch via the form below