Burnley Leisure and Culture works with partners across the borough and beyond to deliver community focused cultural projects that create opportunities to address social challenges, build confidence and skills, support wellbeing and increase engagement and participation from people of all ages and backgrounds. These projects help us to better understand our communities, tailoring activity towards local needs and enriching the lives of residents. Find out more about our current projects below.
Hug Burnley
We are passionate about Burnley people being able to enjoy affordable and accessible live events and fun activities. We know Burnley people love to be creative and have huge pride in the town. Funded by Arts Council England, during 2023-24 the Mechanics is going back to its community roots.
Over a period of 16 months, we are working with different communities to plan arts events that are relevant and accessible, in the buildings and spaces that they feel comfortable in. So, if you fancy an affordable great night out, it's there, on your doorstep.
We're giving communities opportunities and space to enjoy being creative and to feel welcomed and comfortable. We are working with our partners Culturapedia, Burnley Together and Calico to develop a programme that nurtures, welcomes and connects, re-establishing the original ethos of the Mechanics as being for the people.
A combination of in-house and outreach activities are being designed to spark conversations and involve local residents in programming and engagement. This will include school holiday family friendly shows, regular Live Lounge events in the Mechanics as well as theatre, dance, cabaret, music, accessible, family-friendly visual arts and writing sessions. There will be space to meet, eat and be part of the Mechanics family. More information coming soon!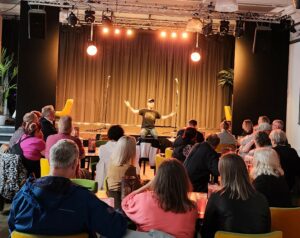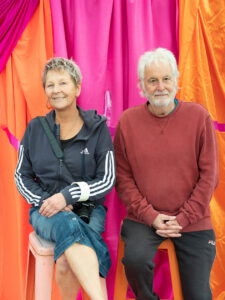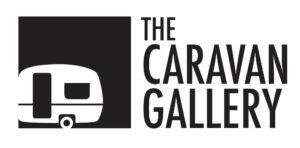 Burnley Pride of Place Project
Photographers Jan Williams and Chris Teasdale aka The Caravan Gallery are delivering the Burnley Pride of Place Project from September 2023 – June 2024. Having led similar projects nationwide, and thanks to funding from Arts Council England, we're excited to be bringing this community focused project to Burnley.
Photography, research visits and community engagement with The Caravan Gallery will inspire the creation of an interactive exhibition in an empty shop in Burnley town centre which will take place in May – June 2024. There will be lots of opportunities for people to get involved in activities, to share stories, have their say and contribute towards creating a truly unique community exhibition about Burnley and its people.
The Caravan Gallery will be popping up in different locations around the borough in October 2023 and again in Spring 2024 to encourage participation from people of all ages and cultural backgrounds.
We'll be working with partners Blaze Arts to involve young people, a local cultural producer to develop work with Burnley's diverse communities and also with local artists and creatives to develop a wide range of free activities.
The project will help us to better understand our people and our place, identifying and celebrating Burnley's strengths, what locals take pride in, and what they want to see in Burnley's future.
We'll be adding updates as the project rolls out, in the meantime, if you would like to find out more you can visit: https://thecaravangallery.photography/work/burnley-pride-of-place-project/ and sign up to the Burnley Pride of Place Project Facebook group for updates and details of how to get involved.

Send us
a Message
Filling out this form will help your message get to the right person. We aim to respond to all messages within 48 hours.