Summer Solstice Walking Challenge
Sometimes all you need to do is take one step at a time…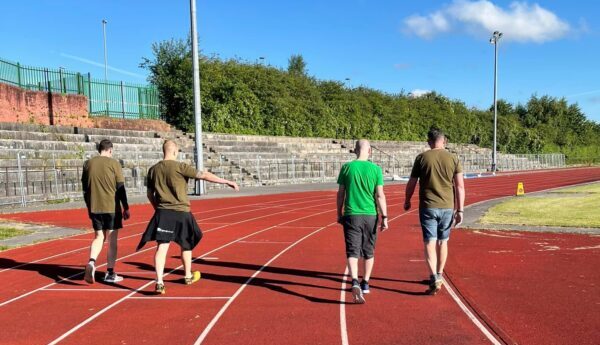 That proved to be true – both literally and metaphorically – for our three hardy walkers who completed the sunrise to sunset Summer Solstice Walking Challenge in support of those with mental health difficulties past and present.
The 17-hour walk on one of the longest days of the year was instigated by Andrea Pollard, our Events and Partnerships Manager, who was joined by Scott Bryce, Head of Group Operations, and Sports Activator Shrona Pilling.
Between them, they walked a combined total of 143 miles, made more than 600 laps of Barden Athletics track and took more than 300,000 steps in smashing their £1,000 target for mental health charity Lancashire Mind.
Andrea, who has experienced her own battles with mental health in the last 10 years, says:
"We all want to say a big thank you to everyone who supported us. We are overwhelmed with the love and support we received. Learning we had reached our target with 30 minutes to go literally dragged us over that finish line!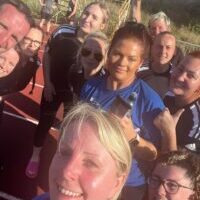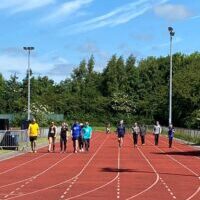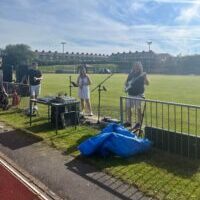 "But it wasn't just about the money. It was about raising awareness of mental health matters and connecting people with organisations who can help them. Sometimes when you're in a dark place it's just enough to take one step at a time however tough it is. I think we certainly proved that and hopefully helped some people along the way."
The walk began at a chilly 04:37 on Monday June 20th, and ended at 21.43. Our thanks go to Lancashire Mind, Burnley RUFC, Active Streets Burnley, Burnley Rounders Club, Burnley Athletic Club, Groove n glow aerobics in Burnley and Padiham, Burnley Mechanics Theatre, Inbloom Events, Burnley United Football Club, and Sands, the stillbirth and neonatal death charity, for coming and supporting us on the day.
Also, a massive thank you to Birchall Foods for providing the food and drink throughout the day.
If you'd like to donate our intrepid trio there's still time…
Donate to our GoFundMe!