Encouraging more people to enjoy the great outdoors – especially those on our doorstep – is the ultimate aim of an initiative we've been passionate about for a long time – and one that we're about to accelerate.
With lots of pathfinding (no pun intended) having already taken place since it was launched pre-pandemic, the next step is to ask people living in Burnley and Padiham to share their opinions on all things al fresco. Are there places people just don't use? Are there places and spaces we should celebrate and make more of? Are there secret locations that few people know about but should?
That is a flavour of a short questionnaire we are running until the end of September that will only take five minutes to complete, but will help shape future events and activities, in what we're calling our 'outdoor town' for months and years to come.
We're running the survey through the Community Data Co-operative, which in itself is a unique way of discovering what residents think about being outdoors.
The Community Data Co-operative is a not-for-profit research organisation and like the famous Co-op retailer, it is owned by its members – in this case YOU, the people of Burnley and Padiham – and it shares all its profits back into community projects chosen by the members.
The proof in the pudding is that for this project the Co-op will be asking members who live in and around the borough to vote on where £1,500 should be spent on an outdoor community project. So, we're encouraging as many people as possible to get involved!
Cheryl Goodman is Burnley Leisure and Culture (BLC) Health Partnership Manager, who has been working on the initiative known as Together an Active Future (TaAF), since 2020. She says: "This is about having a voice and having the opportunity to be involved in something good, something positive."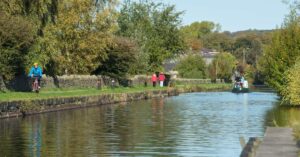 Tell me more!
BLC's part in TaAF is a team effort along with the south west Burnley Together Forum. The defining aim is twofold – to get more people outdoors, and to ensure they know what's available for them to do just that.
Cheryl explains: "We want more people to be active, it's as simple as that. Whether that's through structured activities, or whether that's just getting outdoors and using the car less. Whatever you're doing, whether it's a bit of gardening, walking the dog, or just pottering about; inevitably, when you go outside, you're active and you're moving around."
So far, the TAAF team and an expansive network of stakeholders and volunteers have identified five types of activity to focus their efforts on:
Walking
Cycling
Water-based activities
Community gardening and farming
Play streets
Each will be the subject of a workshop at the end of September to discuss the opportunities available and how to communicate them to the public. Ideas and actions arising from the networks will then be fed into the influential, 100-strong Active Burnley Forum, a growing network of representatives from education, Lancashire County Council, Burnley Borough Council, the NHS and various charitable organisations with a vested interest in health and activity, which meets twice a year and will next be gathering in October.
Cheryl says: "It's networking but with a purpose. The conversations we're having about these different activities can be shared with everyone there. So, anybody who says yes, I'm interested, and I can contribute, or I'd like to be involved in this conversation, is invited to a separate workshop to discuss a certain piece of work.
"For example, we're looking at Play Streets, which means closing streets – with the correct authorisation – so that children can play out. Anybody that's interested can come along and we can try to move that forward. It's not just a talking shop."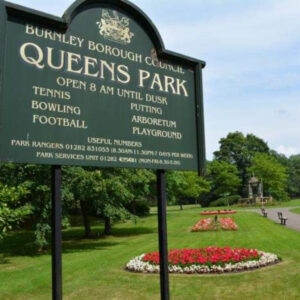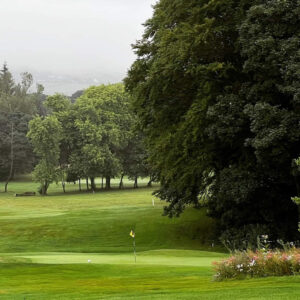 Beat the Street
The borough's appetite for the great outdoors was whetted during the pandemic when our fun, free Beat the Street game was launched to encourage locals to see how far they could walk, cycle, or roll around their neighbourhoods.
Around the borough, we had 10,500 people take part, almost 13 per cent of the population in comparison to the national average of 8 per cent for the other areas that held the game.
Cheryl says: "The feedback we received from our post-game questionnaires survey highlighted the enjoyment people got from the game and how much they got involved. So, that's given us the reason for this outdoor town survey through the Community Data Co-operative to ask where do you go? What do you like, and what's missing?"
And the good news is we're hoping that Beat the Street will be back around Easter next year with a theme of climate action and the environment. Look out for more details soon!
The Bigger Picture
TaAF is a £10m initiative, with the funding coming from Sport England. TaAf covers all of Pennine, Lancashire, and similar schemes to ours, but with their own themes, are being run by partners in neighbouring boroughs such as the Ribble Valley, Rossendale, and Hyndburn.
The Burnley initiative is expected to run until 2025. For more details, please contact: Paul Foster – Together an Active Future's Locality Lead in Burnley; pfoster@blcgroup.co.uk