Live, laugh and be well this year with Burnley Leisure & Culture.
With a range of activities, classes, sessions and facilities, suitable for everybody we can help you make the most of 2022, whatever your idea of wellness is.
Working out at our leisure centres has numerous benefits:
• Improves physical and mental wellbeing
• Increases immunity to diseases and illness
• Provides relaxation and leisure
• Supports your local community. We invest all funds back into the local community
• Brings us together
At Burnley Leisure and Culture, we have two leisure centres which are loved by our members. The award winning St Peter's Leisure Centre and our much-loved Padiham Leisure Centre.
Each has a fabulous comfort-cooled gym boasting the next generation fitness equipment, strength and cardiovascular zones and free weights.
St Peter's Leisure Centre
St Peter's Leisure Centre was recently awarded Local Authority/Leisure Trust Gym of the Year at the National Fitness Awards. It boasts a 25m pool and training pool, glass back squash courts, cycling studio, virtual cycling, dance studio, 2 sports halls, sauna, steam and spa and ladies only Feelgood Room.
Find out more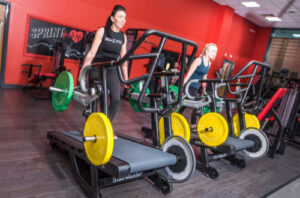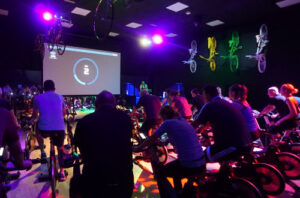 Padiham Leisure Centre
Padiham Leisure Centre is an all-round fitness centre; it offers swimming, exercise classes, gym, sauna, indoor cycling studio and many more activities. It also boasts fantastic outdoor facilities for the local community, including tennis courts, cycle greenway route, a 5-a-side football pitch, bowling green and play park area.
Find out more
Feelgood Ladies Only Exercise Room
The Feelgood Room offers a less challenging environment to a conventional gym among a quiet and friendly setting.  The ladies-only toning centre at St Peter's Leisure Centre, is a great facility to improve your fitness and mobility.
The power-assisted equipment is designed to be comfortable for all shapes and sizes with each toning chair targeting specific muscles.
Find out more
Covid Secure Centres
We want to reassure everyone that your safety is still our priority. We want everyone to feel safe and comfortable in our centres so they can continue to keep active – which is so important to staying healthy and fighting off any illnesses over the winter. #ExerciseisMedicine
✔️  We are encouraging our members to continue wearing face coverings within our buildings to and from activities/bistro seating and be respectful of others as per government guidance
✔️  We ask all our members to "do your bit, clean your kit" within the gym – wiping down equipment after use
✔️  Staff will continue to wear face coverings and have a lateral flow test twice a week across all our venues
✔️  Classes that utilise equipment will still have designated floor markings to ensure a safe distance is kept
✔️  All screens, sanitising stations, reduced touch points and ventilation of areas will remain in place
✔️  Heightened cleaning regimes will remain in place
✔️  Table service will continue at hospitality venues
A wide range of memberships
At BLC, we have a wide range of memberships suitable for everyone's lifestyle. From our Anytime Membership which includes Swimming, Gym, Exercise Classes, Sauna, Steam & Spa and FREE personal training at both St Peter's and Padiham Leisure Centres (plus you can also access 17 other leisure centres in Pennine Lancashire as part of the Active Network scheme!) to our Swim Only, Student, Couples and Junior memberships…
Find the right membership for me
Send us
a Message
Filling out this form will help your message get to the right person. We aim to respond to all messages within 48 hours.